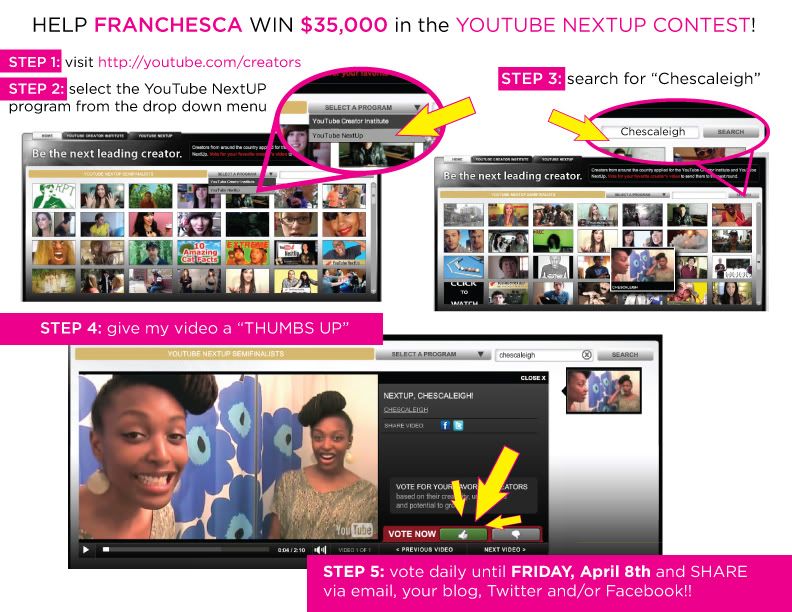 Great news! I was just selected as one of 100 semi-finalists for the YouTube NextUp contest! The final 8 winners will receive $35,000 to improve their YouTube channel and participate in a special YouTube camp at Google headquarters. But I need your votes to make it to the next round!

HOW TO VOTE FOR FRANCHESCA
Step 1: visit http://youtube.com/creators
Step 2: select the YouTube NextUp program from the drop down menu
Step 3: search for "Chescaleigh" (that's me!)
Step 4: give my video a THUMBS UP!
Step 5: vote daily until APRIL 8th and SHARE via email, REBLOG, Twitter and/or Facebook!


Thanks for all of your love and support! I'll keep you posted if I move to the final round!!